Advanced Skill Configuration
Adjust a skill's parameters to tailor it to your specific use case.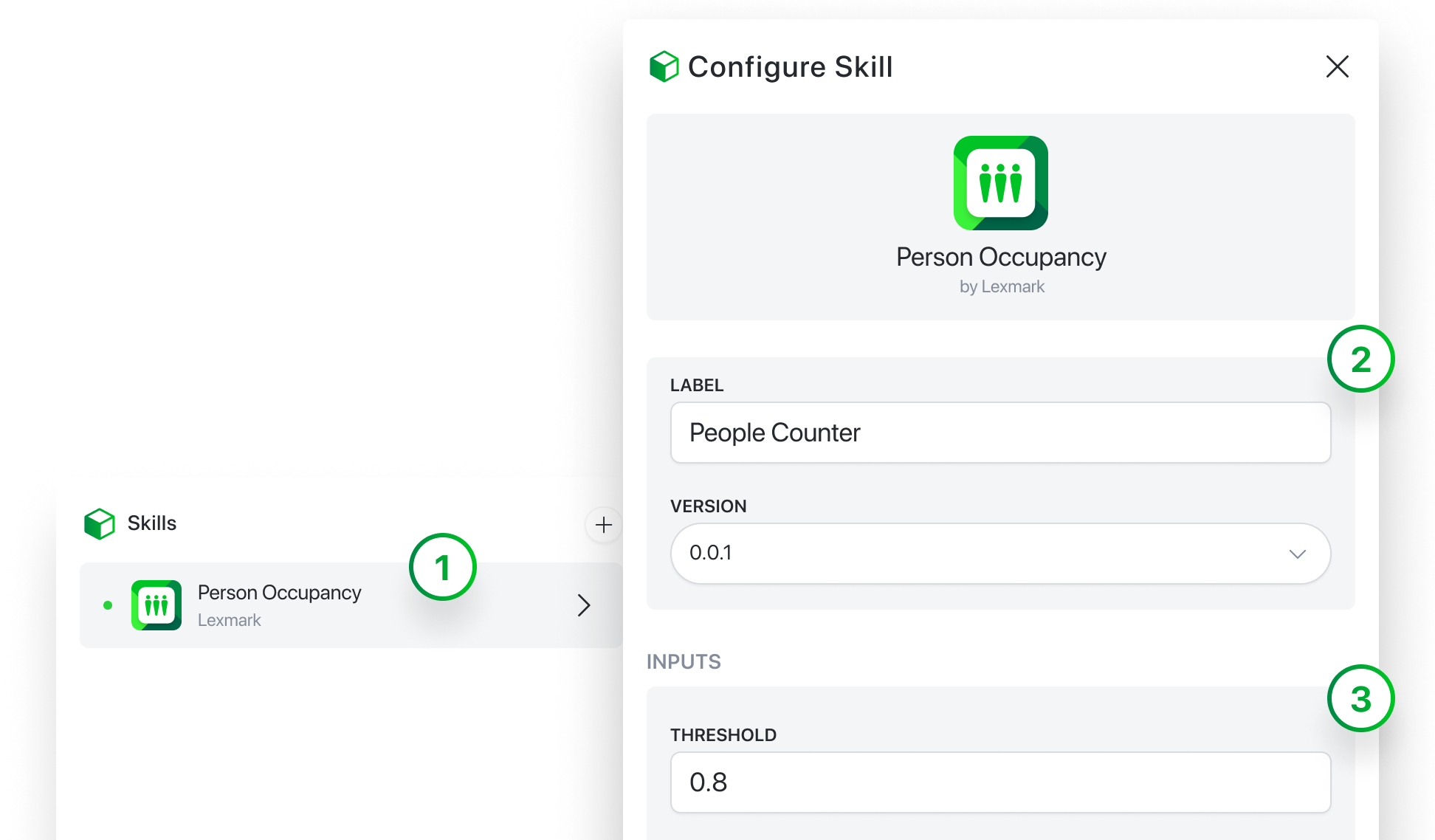 Adding Cameras
If a skill supports it, you can connect third party cameras to your device and process realtime image and video streams.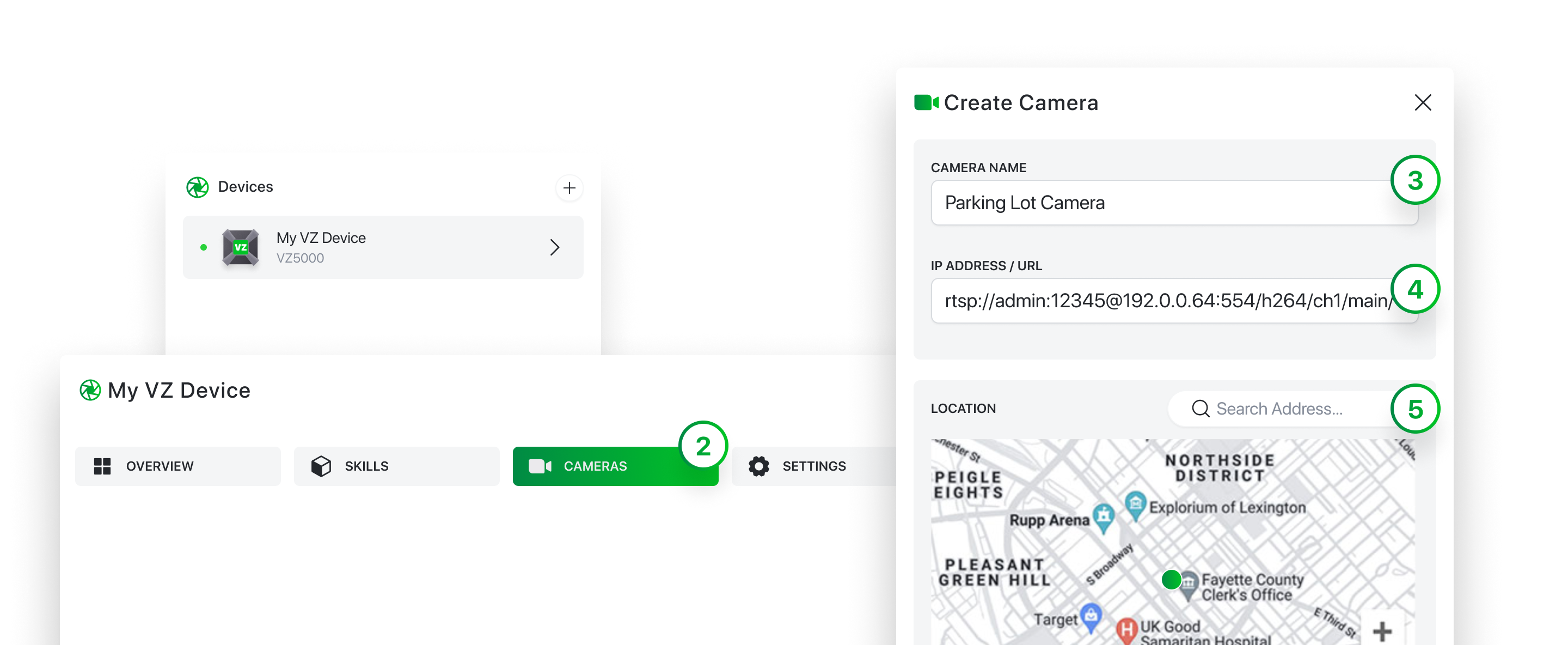 Embedded Skill UIs
Connect directly to the skill running on your device to view realtime data and settings.

Workflow Actions
Trigger actions in response to data and events from your skills.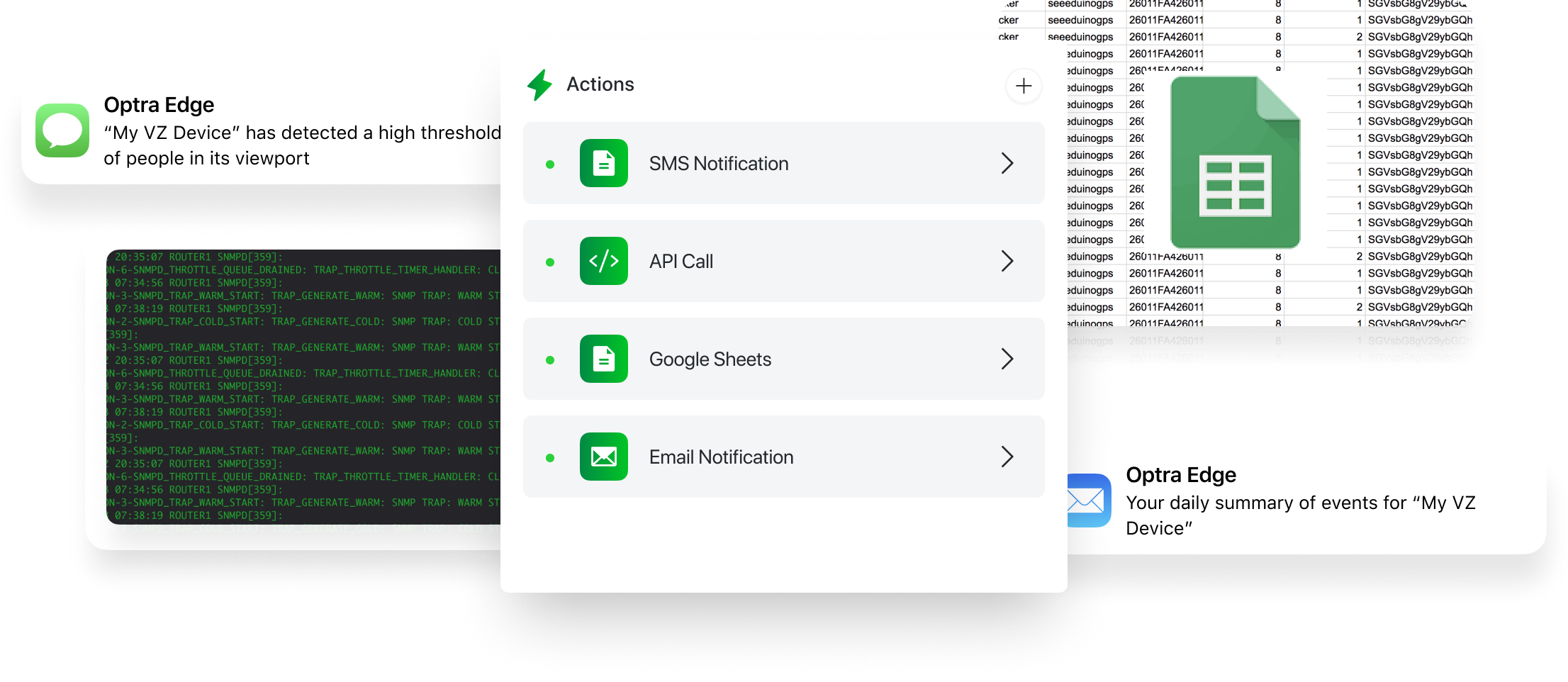 Build Your Own Skills
Containerize your custom skills and bring them straight to Optra.